Paper Poly Bag / Poly woven Bag/Sack
Capacity: 10/22/25/50kg
Material: PP/PE lined Kraft paper
Qualification: EU / HACCP / ISO 9001
Usage: Pack frozen fish or fishmeal
Market : Aisa Pacific/ North South America / EU / Russia / Africa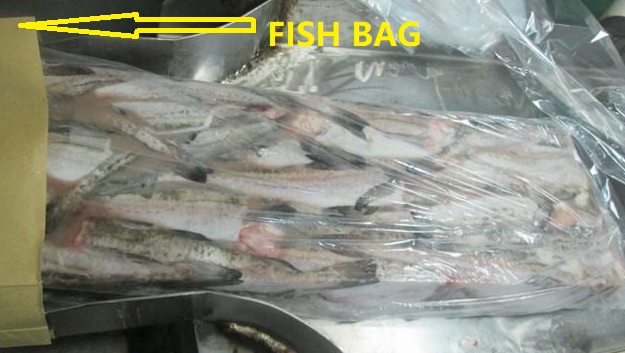 The out layer always shows a "kraft color" from light brown to kind of tan. Mainly from its raw material paperboard.
The inner layers, usually we provide two kinds of inner PP band layers, white and green: The white ones are made of original PP resin, with no smell and good apperance. The green ones are from recycled PP resin (from all kinds of PP products), so the color would be more darker (deep green) and with some unpleasant smell, but green ones shows more economic advantage.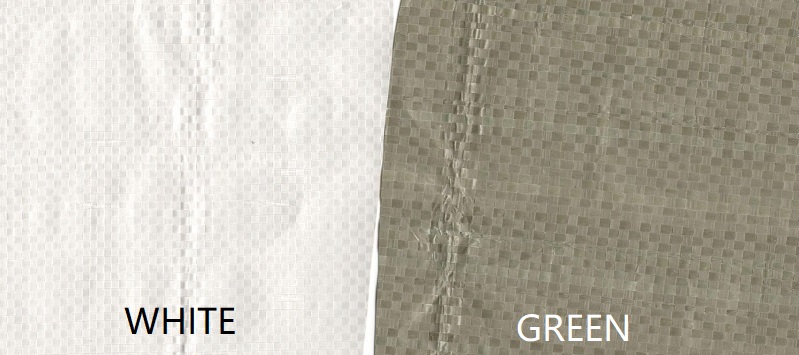 The most common bags dimensions for your reference:
22kg: 109*26*15cm
Note: Usually for two blocks frozen H/G Pollock in Pacific regions, mainly Russia fleets.
25kg: 81*56*12cm
50kg: 127*70*12cm
Paper-poly Kraft, also known as paper laminated or paper woven, are combination bags constructed with a paper shell laminated to a woven PE/PP inner-lining. The lining safeguards the contents from moisture, making it an ideal bag for holding frozen products. Although the similar appearance and texture to standard multiwall paper bags, they offer extra strength, durability, protection from punctures or tears.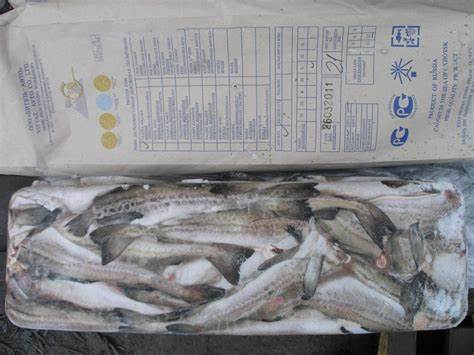 For customers who first come into this product: when seal the sacks, you will need a bag sewing machine, usually we use small hand-held bag stitcher machine, which seal the bag wih thread. See picture below.