China faces import dilemma in early July of 2021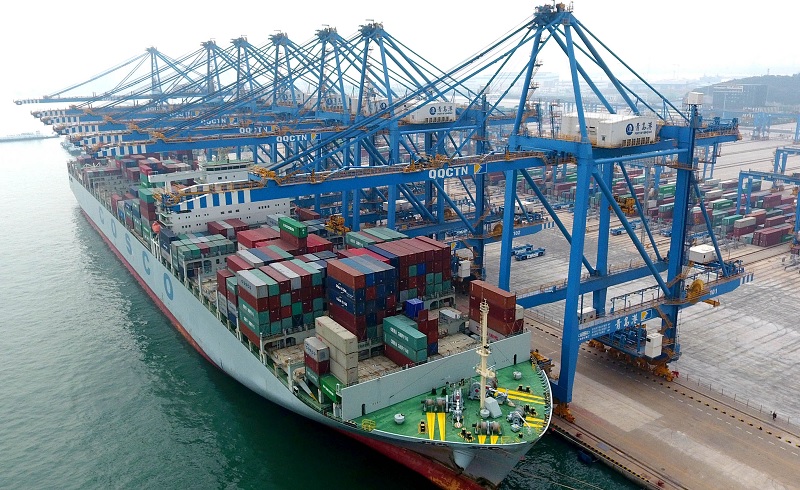 Seaood is caught up in a broader tightening of access to southern Chinese ports as China worries about the spread of the Indian variant of COVID-19.
While reported case numbers are low, local and regional Chinese government officials are going to reduce any possibility of a major outbreak of the virus. However, the port restrictions push up input prices for the large manufacturing and processing industries, according to various sourcing agents and traders impacted by the restrictions.
Nevertheless, Zhanjiang authorities have announced a ban on cold-chain imports, including shrimp, into the local port from 11 Asian origins between 20 June and 15 July, according to Landy Chow at Siam Canadian. He told Seafood Source he's "deeply worried" that the Zhanjiang ban might be replicated at other ports.
Chow also sees a broader issue of damage to consumer demand, as earlier reported discoveries of COVID-19 on seafood packaging in Dalian and Qingdao "caused customers to perceive that the imported seafood might contain COVID-19."
"This Zhanjiang ban actually strengthens such perceptions," he said. "I heard that some trucks refused to transport Indian seafood products, as based on what I heard, the current COVID-19 spike in Guangdong is the Delta Variant, which is the Indian variant. Such a variant is more transmissible."
"I did hear a couple of days ago, China importers requested the India packer to divert the containers to another port nearby, such as Beihai port, which is based in Guangxi Province and is about 180 kilometers from Zhanjiang," Chow said. "If such a ban is confined to Zhanjiang port only, then, the price might see a moderate increase; if all the Chinese ports take the same ban as Zhanjiang, then we might see a significant price increase, especially for processed products such as PD tail-off."
The protectionist move to halt imports into China is also causing blowback on the international stage, as it runs counter to Chinese pledges to grow trade with the ASEAN region in particular. Chinese Commerce Minister Wang Wen Tao told his Vietnamese counterpart last week that Beijing wanted to encourage trade with Vietnam, one of the few countries, which saw its shipments to China grow rapidly in 2020.