More seafood-focused restaurants open in the US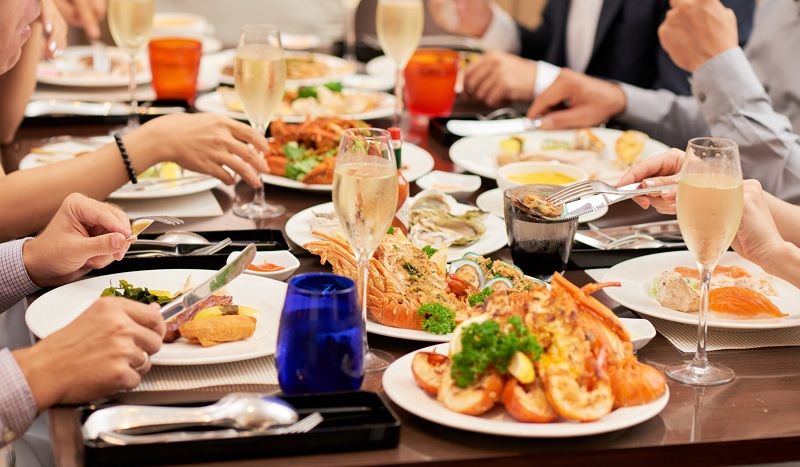 As U.S. consumers get back to dining out, more seafood-focused restaurants are opening their doors or expanding.
Asian-themed restaurant chain P.F. Chang's is building up its P.F. Chang's To-Go concept with two new locations – one in Orlando, Florida, and another in Irving, Texas. It plans to have more than 50 of its P.F. Chang's To-Go concepts open by the end of 2022.
The concept, which launched in 2020, features a smaller footprint – a "convenient format that provides a solution for online ordering, takeout, catering and delivery," P.F. Chang's said in a press release.
"Since launching P.F. Chang's To-Go last year, Asian continues to be a go-to take out cuisine and we have seen a tremendous response from our customers," P.F. Chang's CEO Damola Adamolekun said.
Nassau, Bahamas based resort Baha Mar is opening Marcus at Baha Mar Fish and Chop House on 12 July, with James Beard award-winning chef Marcus Samuelsson at the helm. The restaurant is a "celebration of … Samuelsson's passion for exploring flavors, from finding the freshest Bahamian ingredients and local seafood to sharing his latest take on comfort food classics," Baha Mar said in a press release.
The restaurant will feature an extensive selection of locally caught seafood along with premium dry aged steaks and vegetables sourced from local farmers across the island. Dishes include Conch Fritters; Blue Crab, Uni and Lobster Spaghetti Piccadilly with Garlic, Calabrian Chili, and Thai Basil; and Shrimp and Grits with Bacon, Creole Worcestershire XO, and Zucchini.
Florida-based Island Fin Poke will open its first Illinois location in Downers Grove. The operator of 16 restaurants also has plans to open other new restaurants this year, according to Restaurant News.
The fast-growing Angry Crab Shack, which focuses on seafood boils and Asian-Cajun flavors, recently announced plans to develop restaurants in the greater Seattle, Washington area, per Restaurant News. The chain also recently announced its first location in Illinois and two locations in Texas.
News Source:https://www.seafoodsource.com/news/