Russian fishing association expands scope of MSC certification for walleye Pollock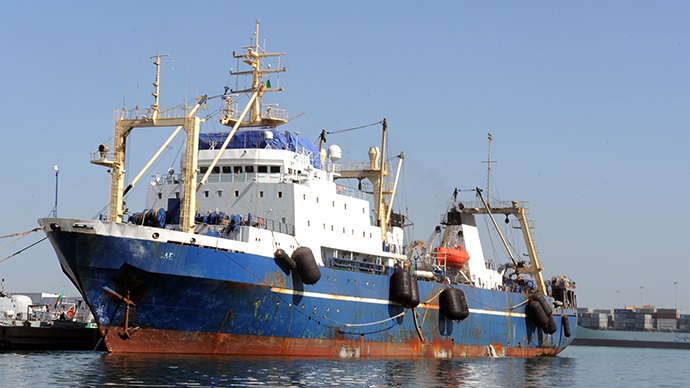 The Fishery Shipowners Association (FSA), an association of 28 fishing companies in Russia, has received further Marine Stewardship Council (MSC) certification for its walleye pollock fishing.
The FSA previously had MSC certification for its pollock-fishing activities in the Sea of Okhotsk and the Bering Sea for all of the association's members. Now, the certification has been extended to sustainable fishing in the East Sakhalin sub-area, the association announced.
According to the FSA, it is currently pursuing certification for fishing in the areas near Kamchatka, and the Northern Kuril Islands.
The FSA accounts 22 percent of Russia's marine catch and roughly 1.5 percent of the total world catch of walleye pollock. The companies that are members of the association employ a combined 9,500 people.
FSA members include the Russian Fishery Company, which was ousted from Russia's MSC client group, the Pollock Catchers Association, in 2020. The company later regained its MSC certification, and while the company's ousting from the Pollock Catchers Association was ruled illegal, the company decided to pursue its own certifications.
MSC has thus far continued to operate in Russia despite the country's invasion of Ukraine – a decision the organization made soon after the war started. MSC CEO Rupert Howes said MSC's mission is to end overfishing and that it is committed to maintain a presence in Russia, even though that may be more difficult in the wake of international sanctions.
"The MSC's mission is to end overfishing and this is a global endeavor, reliant on international cooperation – involving fishers, businesses, NGOs, and governments," Howes said in March. "Conflict threatens this progress, with the future of our oceans and sustainable seafood supplies at stake."
Currently, roughly 40 percent of the Russia's five million metric tons of annual catch is MSC-certified.
Source: https://www.seafoodsource.com/news/environment-sustainability/russian-fishing-association-expands-scope-of-msc-certification