Fukushima fallout: Japan plans seafood industry aid, threatens China with WTO complaint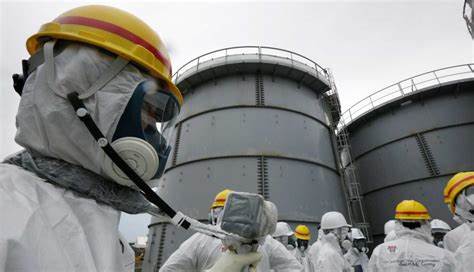 Japan is considering the delivery of additional financial aid to the country's seafood industry and the filing of a World Trade Organization complaint in response to China's seafood import ban issued after it authorized the release of radioactive wastewater from the damaged Fukushima Daiichi nuclear power plant.
On 24 August, the day of the water release, China issued a complete ban on all Japanese seafood imports. On 25 August, China added a ban on domestic food production operators purchasing or using seafood originating in Japan for reprocessing.
On 29 August, Japan Foreign Minister Yoshimasa Hayashi said his country would take "necessary action under various routes including the WTO framework" to have the ban rescinded, according to Reuters.
Japan Economic Security Minister Sanae Takaichi said the Japanese government will first pursue diplomacy with China and other countries that have imposed bans on imported marine products from Japan, which the International Atomic Energy Agency has said will remain safe for human consumption despite the release. But if diplomacy fails, Takaichi confirmed Japan will seek remedy from the WTO.
The Chinese market bought JPY 160 billion (USD 1.1 billion, EUR 1 billion) worth of Japanese seafood in 2022, around 40 percent of Japan's overall seafood exports.
Japan has already allocated JPY 80 billion (USD 547 million, EUR 501 million) in direct aid to fishermen, but the government is now considering an additional assistance package targeting Japan's seafood processing and export industry.
"The potential impact felt by those who have been exporting [to China] will be severe. We must seriously consider what we can do to rescue them," Finance Minister Shunichi Suzuki said at a press conference.
Suzuki said Japan's ministries in charge of fisheries and trade are currently formulating a plan to provide assistance, according to Japan Today.
Japanese officials are also dealing with an influx of complaints regarding thousands of harassing phone calls coming from Chinese numbers being made to Japanese businesses and public facilities. Fukushima's government has thus far received around 3,000 calls, and Tokyo Electric Power, the company in charge of the plant, has received more than 6,000 calls, most from Chinese nationals complaining of the Fukushima water release.
"It is extremely regrettable and concerning about the large number of harassment calls that have likely come from China," Japan Trade Minister Yasutoshi Nishimura said at a news conference. Nishimura said local hospitals in the Fukushima area were also receiving a large number of calls from China.
"Human life is at stake now. Please stop the calls immediately," Nishimura said.