Seafood companies turning to TikTok to reach new audience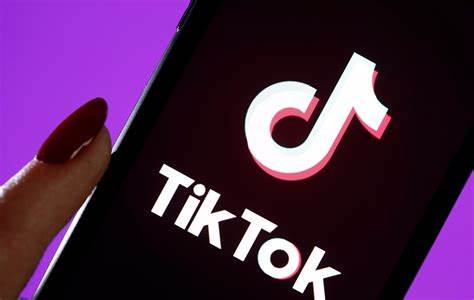 Looking for a simple and convenient meal to share with her husband, Ali Hooke, chef, new parent, and TikTok influencer, decided to document her idea for a date night featuring a charcuterie board with canned fish products. Viewers were enthralled with Hooke's idea, and it instantly became a viral sensation.
Canned seafood suppliers were quick to capitalize on the trend. Patagonia Provisions partnered with Hooke on a "How To Tin Fish Date Night" guide that prominently featured the company's products.
"You just had this trend being replicated over and over and over again, from millennials to boomers down to Gen Z just trying different types of tinned fish and then filming themselves eating it," Bent recalled. "The internet ate it up."
The brand's viral moment led a lot of new consumers to purchase and try Scout's canned mussels, which used to be the company's lowest-performing product, Bent said.
"All of these new consumers coming to the category were jumping right into mussels, so that was amazing to see".
Mussels became Scout's top-performing product in the fourth quarter of 2022, and sales have remained high.
"We're just investing more in creator relationships … meeting new creators that have decent followings and [whose] values align with our mission and our brand," Bent said.
Norwegian aquaculture company Mowi has also been pursuing the TikTok trend.
"Our audiences are a diverse demographic and, therefore, prefer to receive information in many different mediums," Mowi Director of Communications Ian Roberts told SeafoodSource.
According to Mowi's branding division, TikTok provides a good engagement rate, and the app's algorithm is content-friendly.
"This communication landscape is rapidly changing, and while our company is very active in what has been 'traditional' media, we are also reaching out to credible experts who engage in new platforms as well, including TikTok," Roberts said. "There is no doubt that the next generation of seafood consumers will learn about seafood from online influences, and we want to be sure we are engaging in those spaces."
These aren't isolated incidents, either. Companies are increasingly turning to influencers to showcase their brands and products to potential customers. In a survey that ran last year, influencer marketing software provider CreatorIQ found 61 percent of brands grew the number of dedicated influencer marketers with whom they worked last year, and 20 percent of brands had more than six dedicated influencer marketing personnel on staff.
A recent college graduate specializing in genetics, TikTok creator and aquaculture enthusiast James Sibley is one such influencer who launched his TikTok channel as an educational account documenting his growing love for seafood and aquaculture. After recording a few random videos working the seafood counter at Whole Foods or talking about swordfish, Sibley's audience quickly grew.
"I'm fortunate enough to have been provided the opportunities to see a lot of this behind the scenes. I've seen not just the distributors and the wholesalers and the retailers, but the farmers and the fisheries all over North America, anywhere from wild fisheries to dudes growing oysters in bays," Sibley said. "That's an interesting perspective that I am able to bring, and it's really just a matter of articulating that in a comprehensible and engaging way."
Sibley's following continued to grow – he now boasts 400,000 followers on his account with more than 210 million views.
While other creators have partnered with companies on the retail and consumer side of seafood, Sibley chooses to partner with companies on the production side, where he said fish and shellfish farmers are looking to fight back against negative narratives about their industry. TikTok is one place where those companies can present their own narratives directly to consumers.
"It's what they need to do," Sibley said. "There is no better way to communicate with consumers right now, and consumers have never held such power in the market [and legislation]."
Sibley added that while some of his content is sponsored, he doesn't post stuff that he doesn't want to or doesn't believe in. Building that relationship with his audience enables him to really send a message home.
That's why companies looking to partner with creators need to find people who already align with their mission.
"Typically, when I get inquiries from companies, I don't warrant discussions where it's pushing products or it's commission-based stuff," Sibley said. "This is a hobby for me – it's not my job. So I care more about actually learning myself and then kind of spreading that as well."