Handy's new mini crab cakes target growing demand for convenience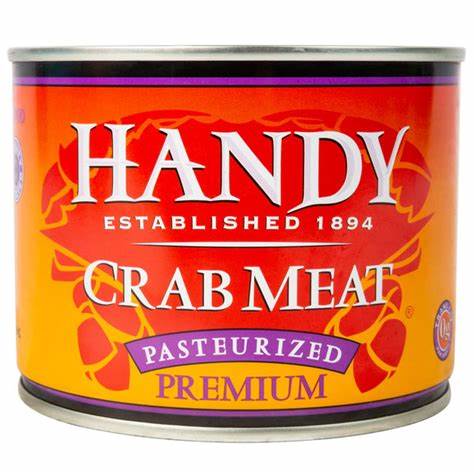 Salisbury, Maryland, U.S.A.-based Handy Seafood has partnered with spice company Old Bay again to offer a new frozen crab product – Old Bay Crab Cake Minis – aiming to fulfill Americans' growing demand for convenience foods.
The new product launch is an extension of the company's other products it has previously released in tandem with Baltimore, Maryland, U.S.A.-based Old Bay. Handy Seafood first partnered with Old Bay to add Chesapeake-flavored seasoning to two seafood products over a year ago.
"As an industry leader in crab cakes, we are excited to enhance our seafood portfolio with Old Bay, given the brand's strong presence in the seafood industry," Handy CEO Todd Conway said at the time of the original products' release. "We are equally excited for individuals and families to indulge in restaurant-quality menu items from the comfort of their home."
The new product is the first mini crab offering from Handy, which is one of the largest crab suppliers in the U.S.
Sold in a 10-ounce box of 20 mini items, consumers can "have a quick and satisfying meal because of the microwavable cooking method," the company said in a press release. "Microwaving Handy's crab cake minis yield … a consistent, mouth-watering experience with every bite."
Pointing toward recent trends, Handy Director of Marketing Maureen Johnson told SeafoodSource that "consumers are seeking delicious products that are convenient. As the leader in crab cakes and the [company offering the] largest variety … it only made sense for Handy to launch the mini version of our Old Bay Crab Cakes."
In early 2022, Handy also debuted its first plant-based seafood analog product – Plant-based Crabless Cake analog – to retailers and foodservice distributors nationwide.
Handy said its research indicates there is "huge potential for a product that meets the needs of flexitarian consumers without sacrificing taste," Johnson said at the time.
"Our goal with this product is to satisfy a growing global demand for delicious food that supports a sustainable and healthy lifestyle," he said.
Handy, which offers fresh crabmeat, frozen crab appetizers and meals, and soft shell crabs, among other products such as scallops and oysters, plans to launch additional products at Seafood Expo North America in Boston, Massachusetts, U.S.A., from 10 to 12 March, 2024.